Spend time on relationships, not prospecting
Connecting with the right real estate contact is hard. Finding out who the decision maker is for your service is often a time-consuming endeavor. Regardless of what sector of commercial real estate services you work in locating the right person and nurturing that relationship is the key to success.

With Biscred, you can spend your time on the relationship, not on searching for the contact. Our data infrastructure makes pinpointing your ideal targets easy. Whether you specialize by asset class, industry or geography we have the tools to cut your prospecting time in half.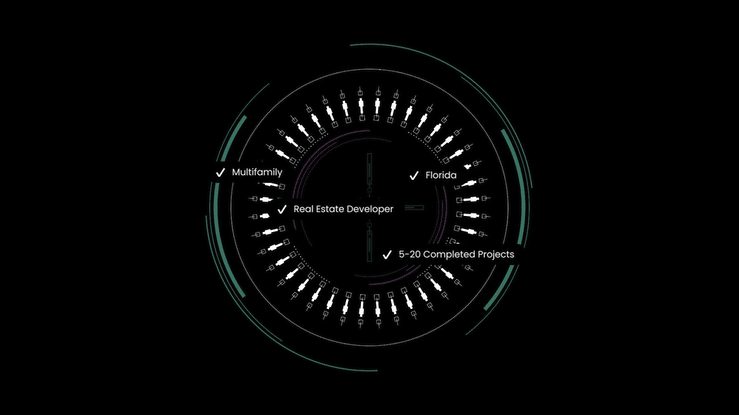 Sales & SDR
Sales teams use Biscred to drive top-line revenue by identifying the right decision-makers, targeting more accurately, and streamlining operations.
Optimize every step of the process
Biscred solutions for Services improve performance across departments:
Biscred allows our team to be much more efficient in our research and outreach. Its laser focus on CRE brings a tremendous amount of trust and efficiency to our process.
Find decision-makers
With seniority groups and unique titles it's never been easier to pinpoint the right decision-makers.
Target the right segments
CRE-specific asset class filters at both the company and person level unlock new segmentation opportunities.
Improve your CRM
Our investment in machine learning and CRE-trained researchers can expand the reach of your campaigns in just a few clicks.
Increase market share
Find prospects even if you don't know exactly who they are, where they work, or what asset they manage.
Optimize productivity
Cut your prospecting time in half and let your productivity reach new heights with stronger data.
Overcome your biggest obstacles
Use Biscred for services to
Trusted by movers and shakers
Who are the organizations that need my product?
Who are the right contacts to target within each organization?
Where can I find untapped opportunities for my technology?
Eliminate uncertainties
Use Biscred to answer pivotal questions, such as:
Identify & Optimize
Learn how an experienced service provider leveraged Biscred to identify new target markets and optimize their prospecting process.
Challenge
An experienced service provider needed to increase their outbound volume and needed a tool that could scale qualifying leads.